Begin your day right with delicious Twin Peaks Protein Pancakes. Our pancakes are made with 100% whole grains, superfoods like Flax seed and Coconut and the best quality Whey Protein to ensure holistic nutritional absorption by your body. With 16 grams of protein per serving, slow digesting complex carbs from whole grains and healthy fats from superfoods, our pancakes are beautifully crafted to check all your macros for a power packed start of the day.

No Artificial Flavours or Preservatives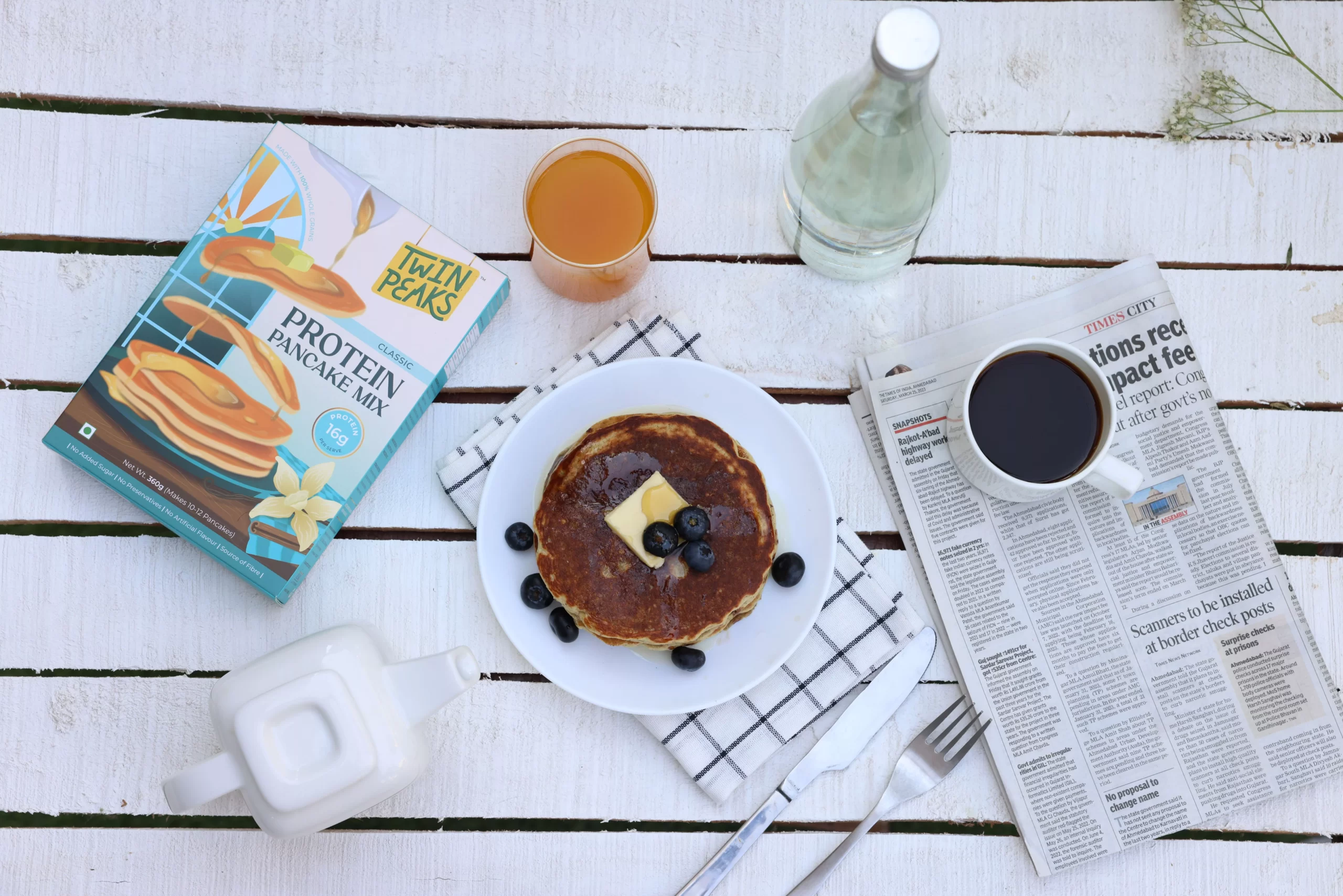 When it comes to those cravings, we know nothing short of the fluffiest, most delightful pancakes should make it to the table. Whether it's family brekkie, a treat with friends, your post-workout meal or just your daily wholesome serve of health  – these protein pancakes got you covered. Trust us they taste so good, you'll never go looking for them outside again!
Say goodbye to that mid-morning energy crash because our pancakes will keep you full for longer. Our wholesome pancakes are made with whole grains flours like Oat, Wheat and Sorghum which are a major source of complex carbs. They pack more nutrients than simple carbs, are higher in dietary fiber and digest more slowly. This ensures you stay full for longer and don't feel the need to keep reaching out for empty snacks.
Nityanand Harwani - Entrepreneur
A great option to have a good healthy breakfast. Easy and quick to make. Turned out soft. Loved the packaging and extra sprinkles of berries was nice. Overall thumbs up.
Tripti Kapri - Director Market Research
Breakfast made super Easy, Healthy and Delicious with Twin Peaks! And fits perfectly in my rushed morning hours. Tried their Peanut berries flavour and still drooling.
Dhruv Hegde - Flight Commander
Glad to have come across this brand for my morning pancakes. Ordered the chocolate chip and it hit the spot. Top packaging too. Lovely texture and taste to the pancakes.
Meera Jadeja - Entrepreneur
As a working mother, it's impossible to find time to make something new and tasty every day for children's breakfast. Thank God for Twin Peaks, I can give my daughter something that is healthy (good for me) and tasty (good enough for her).
Hetali Brahmbhatt - Wellness Professional
I have tried a lot of protein pancakes before and always gave up coz of that peculiar odd taste. But this one is just too good. They are a permanent recipe in my weekly meal plans.
Dhwani Shah - Busy Mom
What a lovely start to our Sunday morning . We ate them guilt free . Top it up with some bananas and maple syrup for the extra goodness . Would highly recommend this to everyone !!!